By: Amy Degen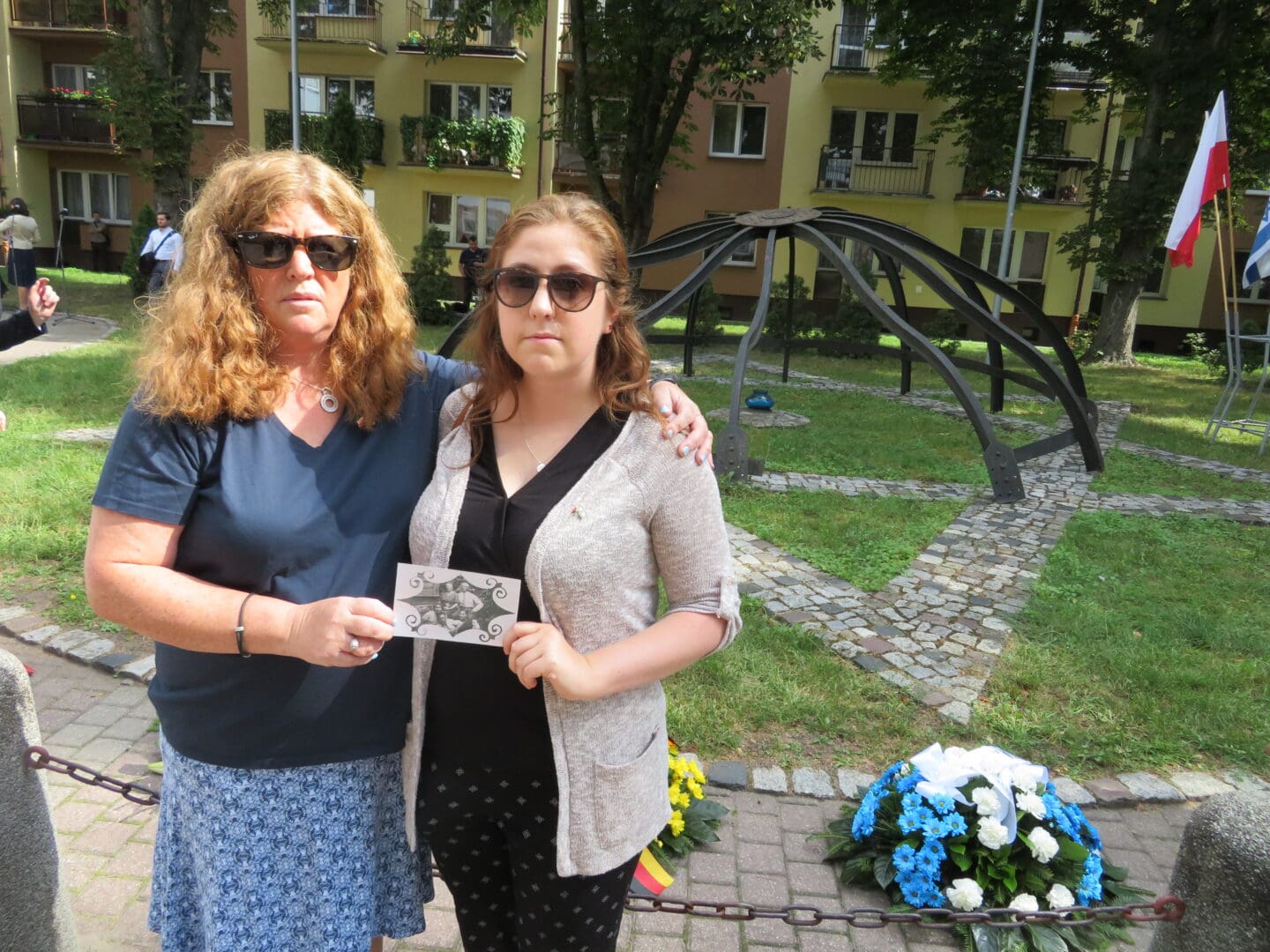 I am not a spiritual person and don't believe in the afterlife, but something greater than me is guiding my journey with respect to Bialystok. My maternal grandfather, Henry Gold, left Bialystok around 1928 to move to Brooklyn, New York. My mom was an only child, and both her parents died when she was in her early 20s. I am named for these grandparents. Continuing this awful pattern, my mom died when I was 26. There was no one in my life to tell me about Bialystok.
When my dad was getting ready to sell the house I grew up in, he found old postcards written in Yiddish addressed to my grandfather from Poland in 1940. I had the postcards translated and was able to confirm that my grandfather was from Bialystok because some of these postcards were from his mother. With this information, I was able to figure out my great-grandparents' names and the names of my great uncle and great aunt.
During my early genealogy research, I began teaching religious school at my synagogue. I later was trained to be a Holocaust educator by Facing History and Ourselves. FHAO believes in teaching the Holocaust through a human behavioral lens. In 2015, I was invited to participate in a workshop with the Forum For Dialogue, a remarkable organization that works with schools across Poland to bring Jewish memory back to cities and villages that were up to 50% Jewish before World War II. It was during this trip that my husband Josh and I met Lucy Lisowska, "the Jewish voice of Bialystok," who showed us the city and "her people" at the Bagnowka Cemetery.
It never even crossed my mind to visit a Jewish cemetery in Bialystok. My family has no graves. My great-grandparents were murdered on June 27, 1941 when the Nazis rounded up hundreds of Jewish residents and burned them alive in the Great Synagogue Fire. My great-aunt died while fighting in the Bialystok Ghetto Uprising of August 16, 1943. My great-uncle and his family either died in the Ghetto or were transported to the Treblinka deathcamp. So going to a cemetery was not on my list.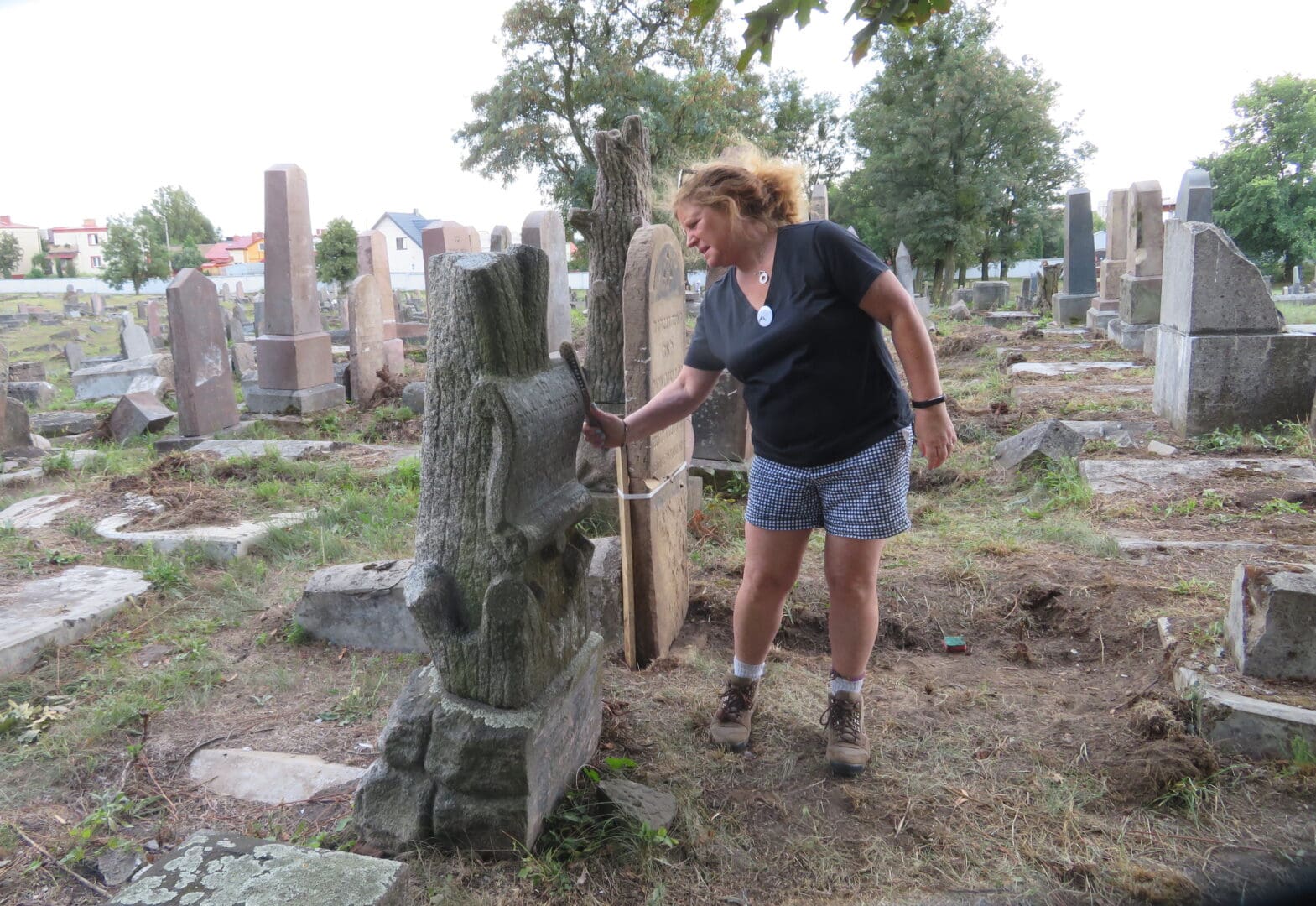 The Bagnowka Cemetery once had over 30,000 burials there. The condition in 2015 was deplorable. Stones scattered, stones broken, bullet holes in the stones, swastikas painted on them, more buried under soil for 70+ years and more than half the cemetery still hidden in the woods – overgrown with brush and tree roots.
It was at that moment that Josh, who owns and operates a landscape construction company and has 35 years experience as a mason, turned to me and said we have to come back.
Now for the coincidences:
What were the chances that I would become a Holocaust educator when I originally studied to be a city planner?
What were the chances that I would marry a man who was a machine operator and was determined to help "right a wrong?"
What were the chances that our first visit tothe city would span August 16th, which is the annual day of remembrance of the Bialystok Ghetto Uprising?
What were the chances that my daughters' 3rd grade teacher, Iva Gardner, had family from Bialystok and now volunteers with us?
What were the chances that I gave one of my daughters the middle name of Gabrielle, NOT KNOWING until I had those postcards translated years later that my grandfather's brother was named Gabriel?
What were the chances that I attended a photo exhibit near Boston University years ago and bought a book about Jewish Bialystok NOT KNOWING that was where my family was from?
There are many more coincidences that I won't list here now – and I am sure there are more discoveries to come – but I like to think that they aren't just coincidences. I truly feel like my life is being guided from above!